A Melbourne based digital agency that creates compelling & result-driven products for all platforms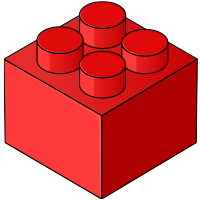 A small, lightweight digital multi-tool
With a leaner structure, we are able to focus on personalized attention to each project, ensuring that our clients' needs are met with precision and excellence. Our team is well-versed in a diverse range of digital platforms and tools, allowing us to offer a comprehensive suite of services to match any business's digital needs. Our agility and adaptability make us a valuable asset to any client, offering specialized, effective solutions that deliver measurable results.
Bang for your buck
We understand that budget constraints can make it difficult to invest in quality digital services, which is why we offer our services at a fraction of the price of our competitors. We don't believe in overcharging our clients, but rather, in providing affordable options that cater to their needs. Our focus is on delivering high-quality work that meets and exceeds industry standards, without breaking the bank. Save your money without sacrificing service quality. Choose us as your digital services provider, and enjoy budget-friendly solutions that will help your business grow.
Helping you navigate the digital landscape
We specialise in guiding businesses through the dynamic and ever-evolving digital landscape. In a world driven by technology and online interactions, we understand the challenges that come with staying relevant and effective. With a keen understanding of the latest trends and technologies, we'll be your navigators, helping you not only navigate the digital currents but also harness their power to drive growth, engage audiences, and achieve your goals. Partner with us to transform challenges into opportunities and build a strong digital foundation for a thriving future.
Our Featured Work

Banjo Loans
Technical Strategy & Design
Content Management Systems